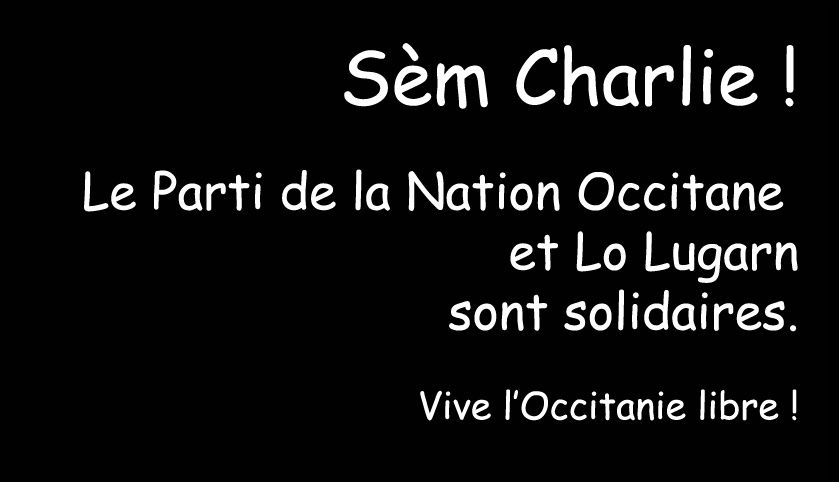 « Paratge » as a bulwark against barbarity
The anger and disgust provoked by the meticulously planned barbaric attack against Charlie Hebdo's journalists cannot be an excuse for avoiding an analysis of this tragic event. It is part of a decade-long process that has affected the Arab world and more generally the Ummah or community of Muslims.
The failure of Nasser-style Arab nationalism of the 1960s has left room for the emergence of self-centered and sectarian Islamist movements advocating a return to a mythical original Islam, the restoration of the califate and eventually the conquest by the use of violence and the submission of the whole earth to Islam as they interpret it. At the same time the confrontation between Sunnis and Shiites, the two branches of Islam, has become more radical.
The latest manifestations of this radical and violent Islamism are the emergence of Daesh in Iraq and Syria, which competes with historical Al Qaeda and AQIM, its subsidiary in the Maghreb. These movements recruit a good number of young Muslims, whose identity is ill-defined, in our suburbs and train them to launch terrorist attacks on our home ground. They are waging a full-fledged war against democracy and human rights.
True, all Muslim authorities of the French state have condemned yesterday's executions but it is incumbent on them to crack down on imams who preach hatred in some mosques as it is incumbent on all Muslims to mobilize more vigorously than they have done so far and take to the streets to denounce these murderers who provide a grim image of their religion and inflame intolerance.
Charlie Hebdo's journalists, as good representatives of one and indivisible France, have always scornfully caricatured Occitan, Corsican, Basque, Breton etc. regionalists, autonomists and independentists. But the Occitan Nation Partywhich advocates independence, peace and friendship between all linguistic nations respects freedom of the press and freedom of speech and wishes to pay tribute to these journalists whose ideas it did not often share and to the other victims. We support unreservedly the right to caricature even if sometimes this right is exerted in an extreme manner.
Nevertheless, the Occitan Nation Party refuses the national cohesion and togetherness urged by the French president, François Hollande. Why should we rally behind a state which does not recognize our most basic right to exist and decide in Occitania and imposes on us a reorganization of Occitan regions, sometimes an absurd one, without any preliminary consultations?
>We whose civilization extols « Paratge », that is to say equality between human beings, prefer to extend the hand of friendship to these uprooted people in Occitania, lacking an identity. Whether they were born here or elsewhere, they have better things to do than join the far-right National Front or go to Syria or murder innocent people on our home ground. We have to offer them our Occitan identity and the values of liberty and tolerance of our civilization.
It stands to reason that the Occitan Nation Party unreservedly supports the fight against terrorism and calls on citizens to join rallies meant to express protest and solidarity with the victims.
Occitan Nation Party
8th January, 2015